Forged full gate to the residence
catalog number bp26
It is one of the most frequently produced models of forged gates in our company, blocking the view to the interior of the property. This gate is extremely complicated to build and we are the only company in the world that can build it professionally for you. It is a double-sided gate, which means that there is an identical beautiful pattern on both sides of the gate.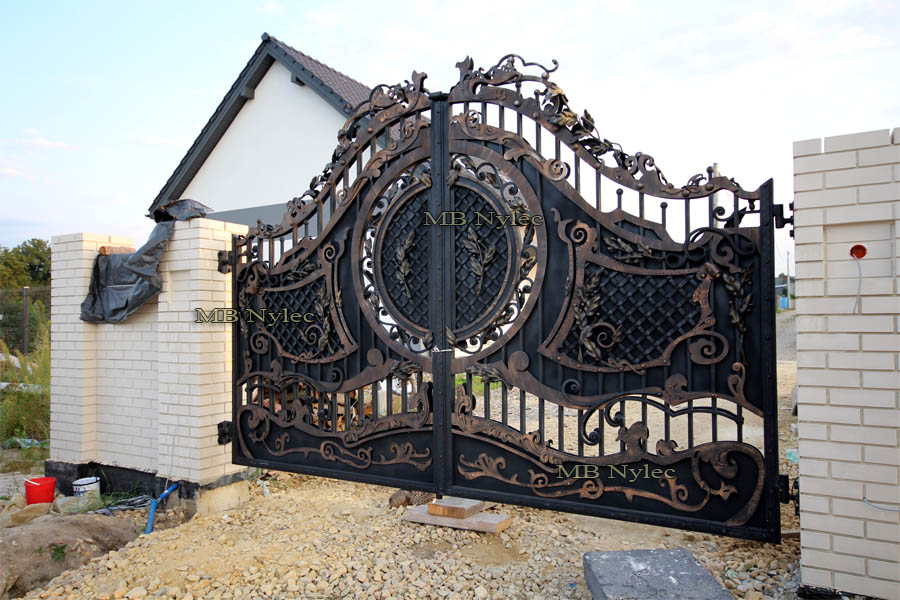 The gate visible in the photo is made of steel and is completely weatherproof. The gate is hot-dip galvanized and repeatedly painted, so it will never rust. It is also suitable for installation in very harsh conditions such as those found in Canada, Texas and Australia.
Full forged gates of our production are characterized by the quality of workmanship unparalleled anywhere else in the world. Our gates are made to the dimensions required by the client and are shipped all over the world.