Hand forged metal pirate ship sculpture
catalog number: z inox 1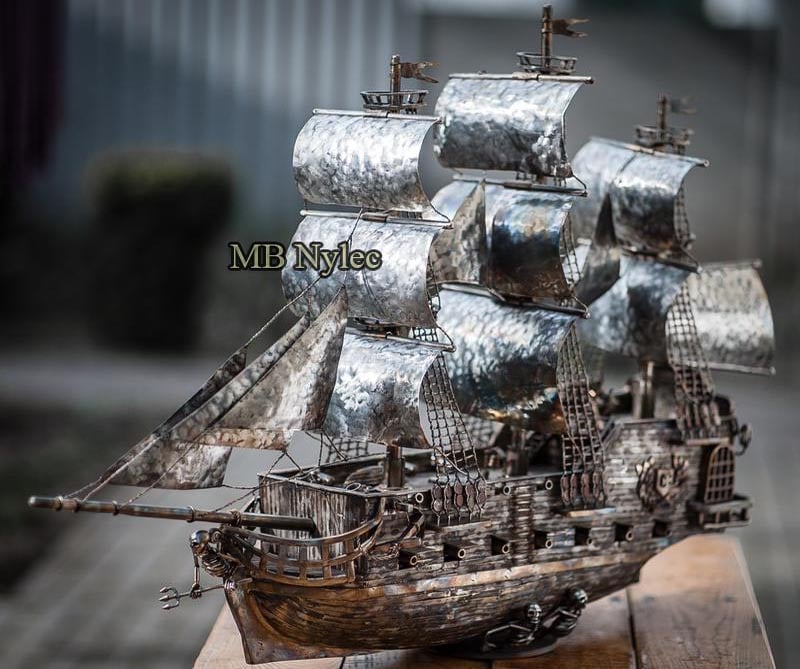 Hand-made stainless steel sculpture – "Ranger" ship. The ship is made in great detail, the cargo hold lid opens and has a ladder down, each element is placed separately, the base in the form of 4 skeletons holding the ship also hand made, masts and removable sails, on the sides of the name of the ship, guns, mortars, pontoon, ropes and many other things on board – everything is done to reflect maximum realism. Weight: 14 kg.
The sculpture is absolutely not painted! All the colors it has are the result of temperature effects on stainless steel – a completely unique hand-made sculpture – a real work of art.
Sculpture's dimensions – length 96cm, height 70cm, width 25cm. Weight: 14 kg. It is also possible to make such a ship of any size.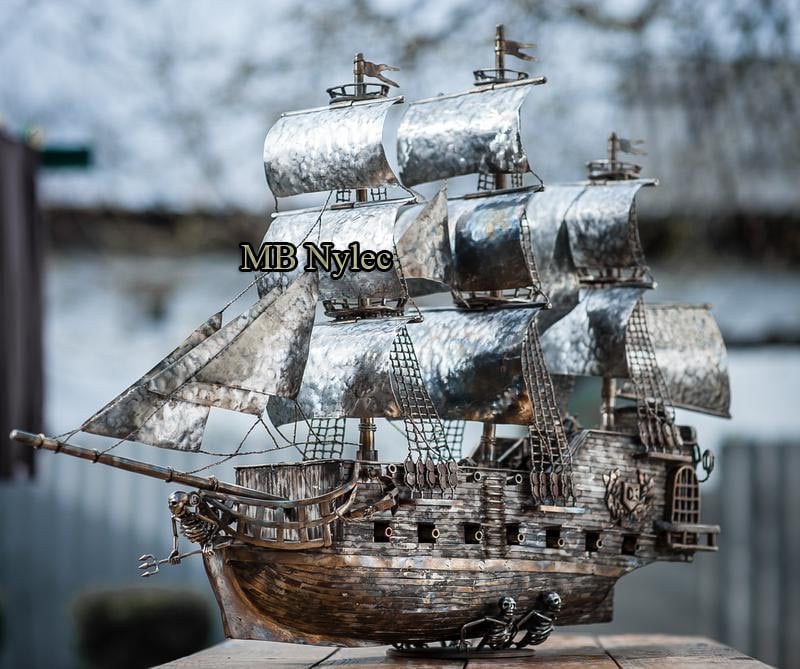 If you are interested in this or other sculpture, please ask us about current availability. If the presented figure is already sold – we will make a second copy for you in a short time. We can also make any other figure.
Catalog number of the above sculpture – Z inox 1
We invite you to our showroom