Hunting forged gate ( bm 1 )
BM1 hunting gate
A unique, exclusive hunting forged gate made of 100% steel depicting a hunting scene.
The type of animals present in the gate is set individually with each client. We can make any animal or hunting scene. The scene can be calm as seen in the pictures or aggressive e.g. attacking wolves etc.
Each, even the smallest element of the gate has been designed and made in our company.
On request, we can issue a certificate to the gate confirming its quality and performance by mb-nylec.
We make these gates from the best possible materials. The quality of workmanship is in a class of its own.
The gate shown in the pictures is double-leaf, it is also possible to make a sliding gate.
The gate is made with the highest class of craftsmanship, hot-dip galvanized and patinated with autumn colors or chosen by the customer.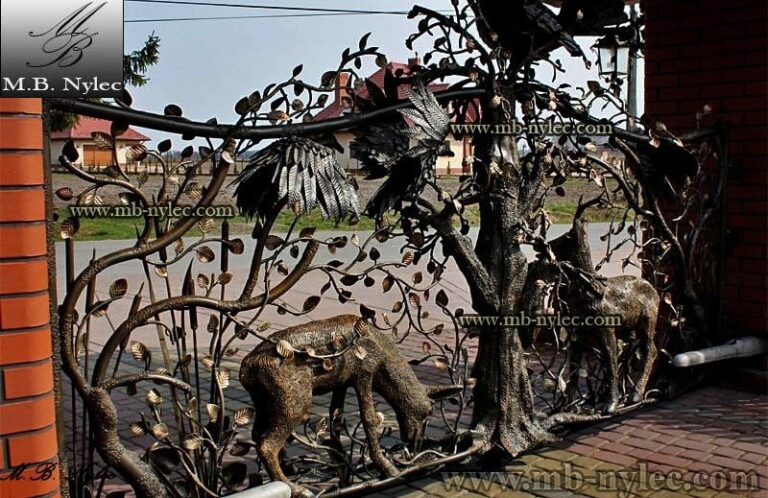 Copyright © 2019 M.B. Nylec
all rights reserved