Ragnar Lodbrok – Viking king metal sculpture
catalog number z94
Ragnar Lodbrok – Huge steel sculpture. Ragnar is a legendary Viking ruler who mobilized Danish and Norwegian forces and led raids on England and France. Our sculpture is handmade of steel by our best craftsmen and reflects the spirit of those times. The sculpture is very large and heavy, it is a real work of blacksmith art.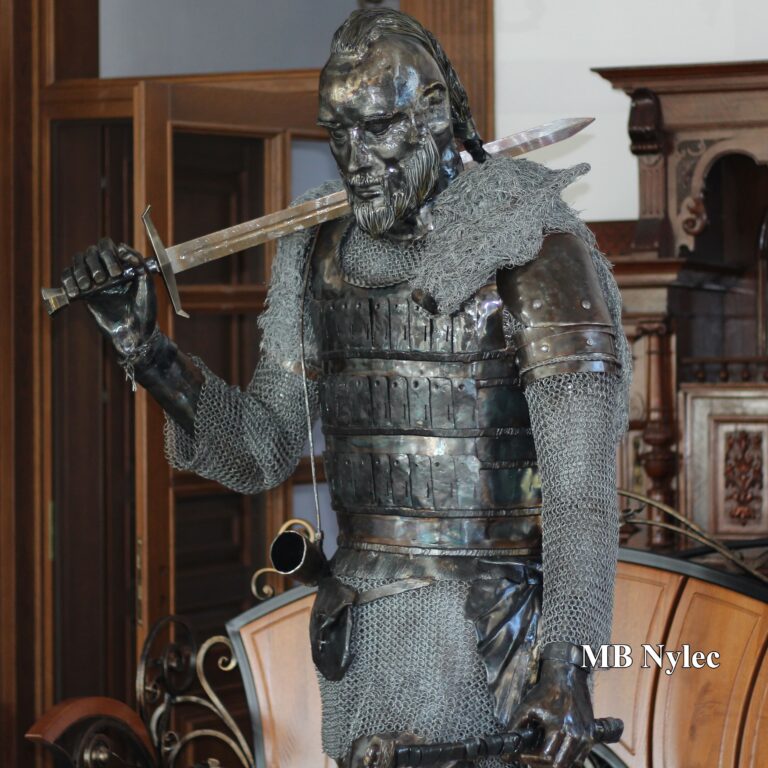 Ragnar Lodbrok – The legendary ruler of the Vikings. Steel sculpture. We make metal sculptures to order, we guarantee the highest quality of workmanship. Our sculptures are true works of art.
norw. norsk
Ragnar Lodbrok – Vikingenes legendariske hersker. Skulptur i stål. Vi lager metallskulpturer på bestilling, vi garanterer høyeste kvalitet på utførelse. Skulpturene våre er ekte kunstverk.