Baroque wrought iron gate
Catalog number bp49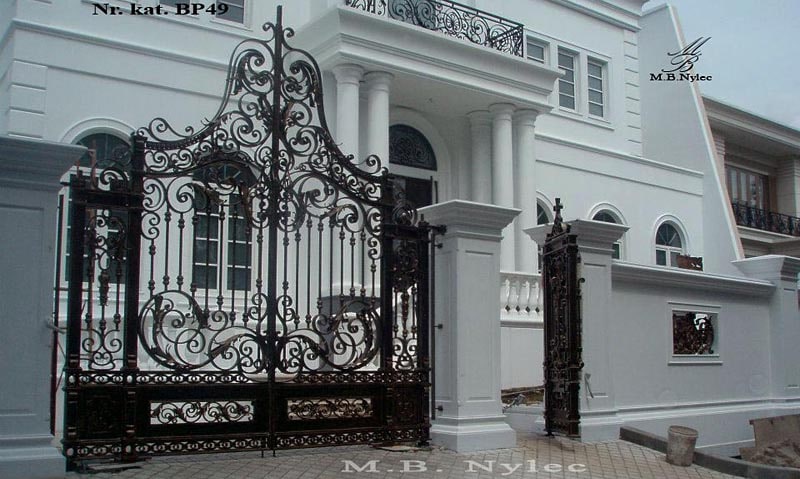 Forged baroque gate
Gate in the baroque-court style located in the typical width of the entrance. The gate is richly decorated and elegant at the same time, with elements characteristic of typical old palace and court buildings.
Baroque gates are the most beautiful openwork gates that fit in the standard sizes of entry to the property.
Forged baroque gates
The baroque door is made of steel alone or in combination with colored metals. They are covered with the best possible anti-corrosion protection (hot-dip galvanized), then painted with high-class primer and topcoat paints, patinated with selected colors and protected with a special coating that protects colors for many years.
Gates subjected to such processes obtain a beautiful appearance with maximum protection against environmental conditions.
Non-standard elements of each pattern, protection, finish and material used can be changed at the customer's request.
All necessary activities such as measurements, transport, assembly are carried out by our employees.
We provide a guarantee for the durability of our products, you can read more about the guarantee by clicking the appropriate tab at the top of the page.
Prices and deadline are set individually for each customer.