Forged hunting style gate with jaguars
A massive forged steel gate depicting life-size jaguars among the trees. These gates are made in an innovative spatial technology developed in our company. Each element of the gate is spatial and made of steel, we are the only company in the world that produces these gates. We ship our gates all over the world.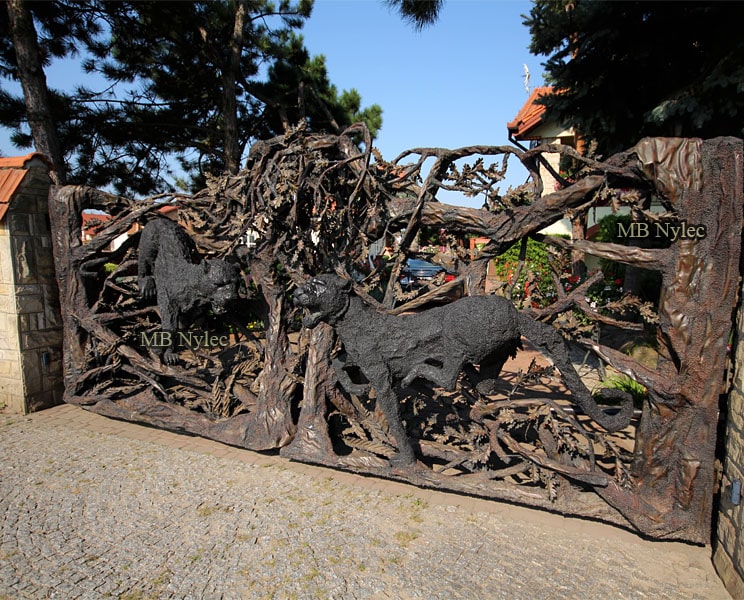 BM50 hunting gate
A hand-made gate depicting two life-sized jaguars carved out of steel among trees and vegetation. Every detail of the gate was made by hand in our company. The gate is made entirely of steel, hot-dip galvanized. The width of the gate visible in the picture is 530 cm. Every detail of the gate, including jaguars, is spacious – life-size – so-called 3D. Each such gate is unique and is a work of art. We can make such or a similar gate to any size according to your requirements. We can design and create in our gates every even the most fanciful scene.