Jaguar on the run – steel sculpture
Steel sculpture z25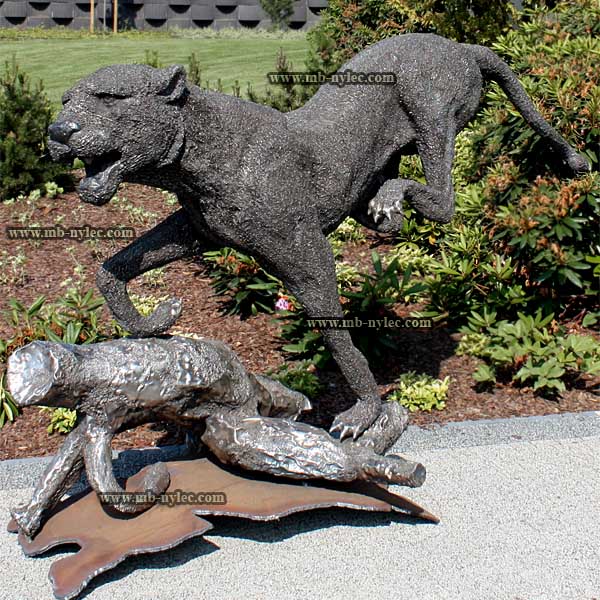 Forged steel Jaguar
A life-size adult jaguar forged in steel. The sculpture is made of 100% handmade steel, the jaguar is placed on a steel base in the form of a bough of a tree.
Jaguar can be used as a free-standing sculpture in the garden or as part of a gate, fence.
We can make this jaguar also in any other position, e.g. in a jump, during an attack, etc.
Jaguar to watch at the company's headquarters.
We invite you to the showroom